Featured Meal-Prep recipes
Looking to jumpstart your week with some easy meal prep ideas? You've come to the right place. Here you'll find all of our best meal prep recipes as well as the tools we use to make meal prepping even easier! So what are you waiting for? Let this year be the year you start to healthy meal prep for yourself!
Meal Prep Egg Recipes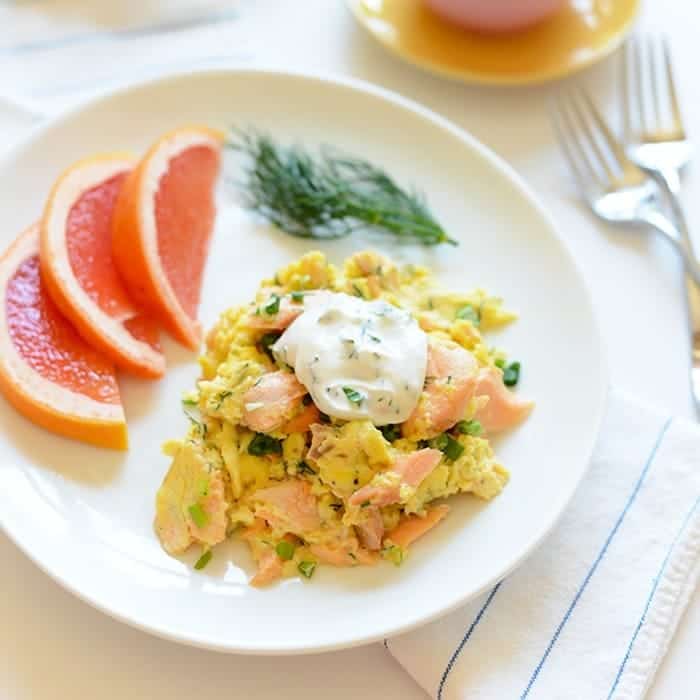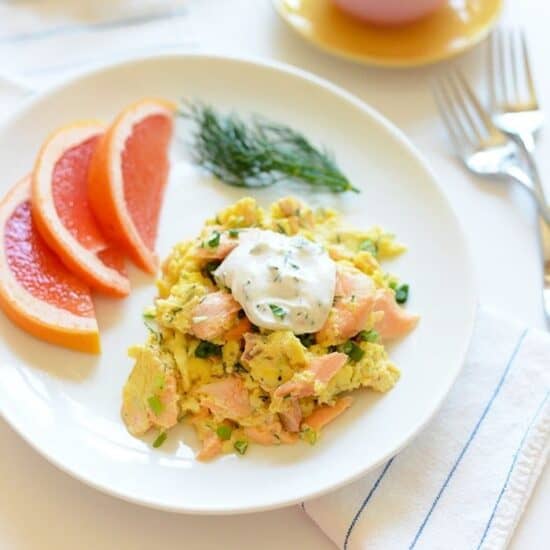 Salmon and Eggs Scramble
Got leftover salmon? Make this protein-packed Dill Salmon Eggs Scramble that's made with just a few ingredients and delicious seasonal…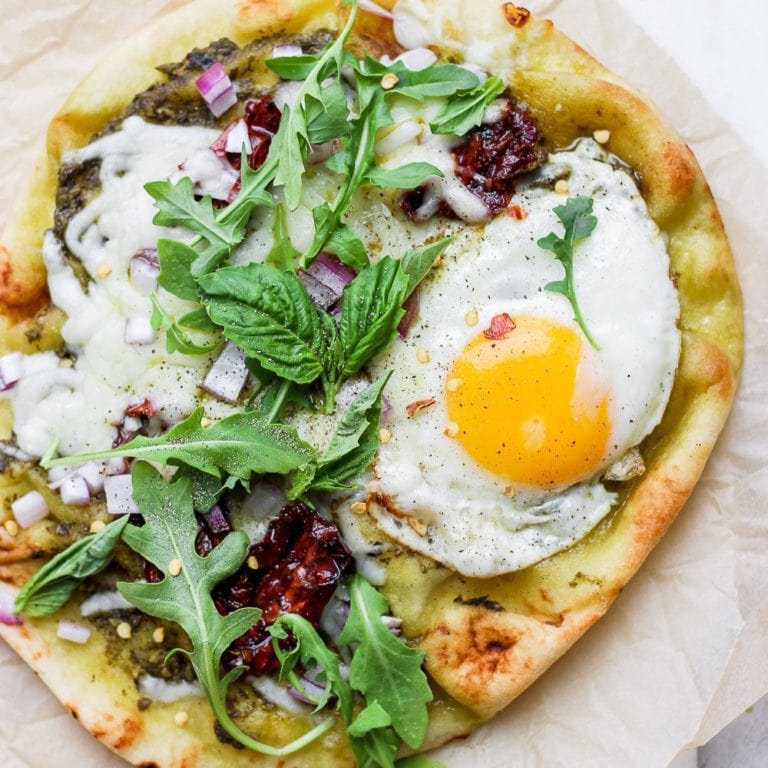 Naan Breakfast Pizza
Make pizza night easy and make these naan pizzas! You can make these breakfast pizzas a few different ways, but…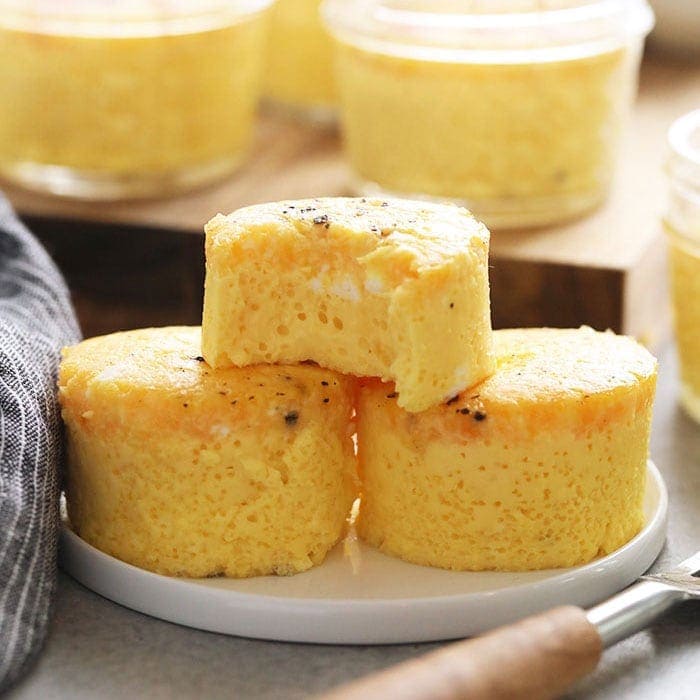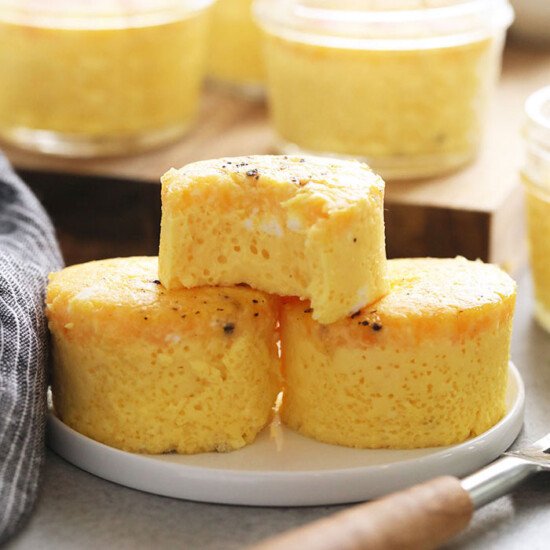 Cheesy Sous Vide Egg Bites
Love the Starbucks Sous Vide Egg Bites? Make your very own recipe at home! You're going to absolutely love these…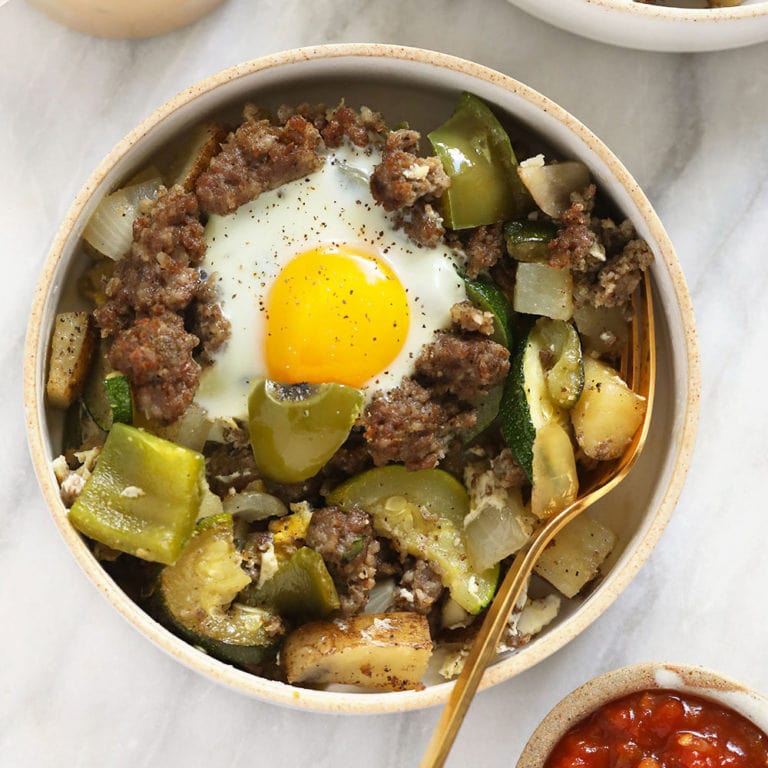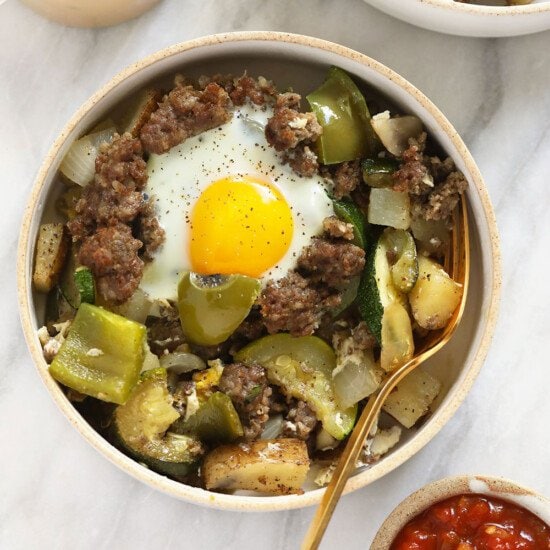 Garden Breakfast Hash
Good morning! This Garden Breakfast Hash is protein-packed, flavorful, and a perfect dish to feed the entire family this weekend!…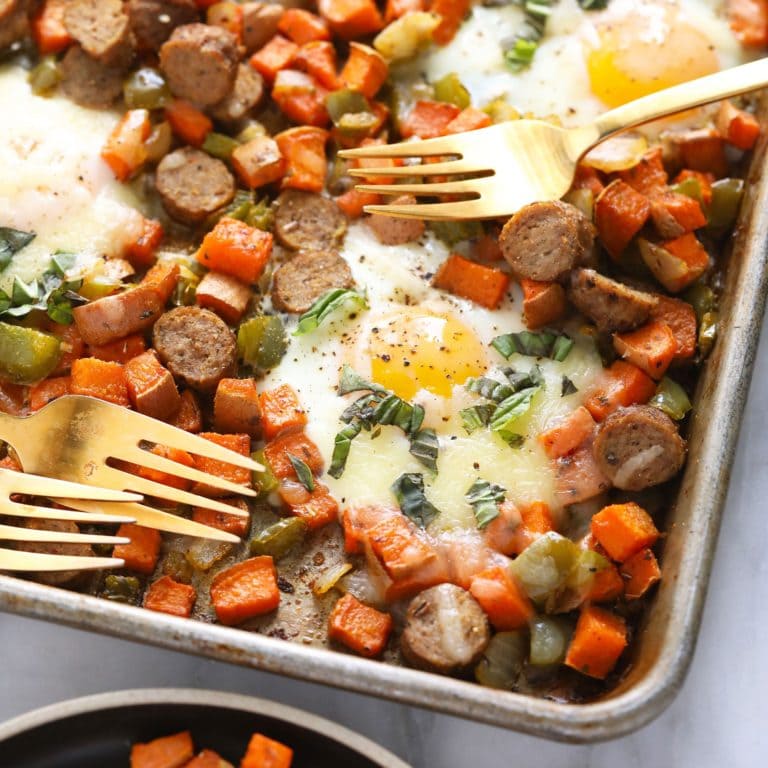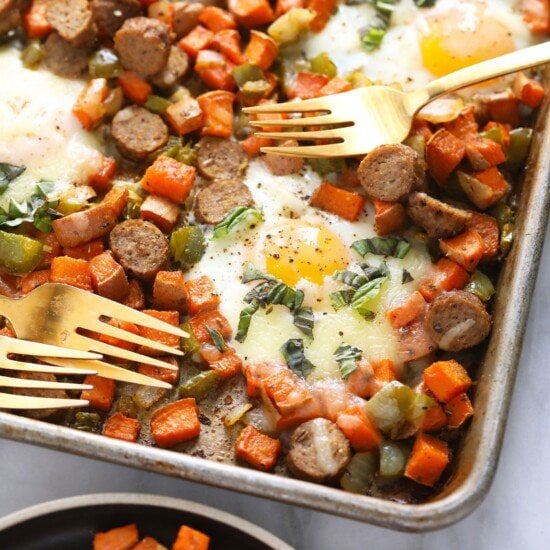 Sheet Pan Sweet Potato Hash
With just one sheet pan you can whip up the most delicious and nutritious sweet potato hash using pantry staple…
Meal Prep Kitchen Accessories
Hoping to stock your kitchen with everything you need to successfully meal prep? Here are some top recommendations that we personally own in our kitchen!
Casserole Recipes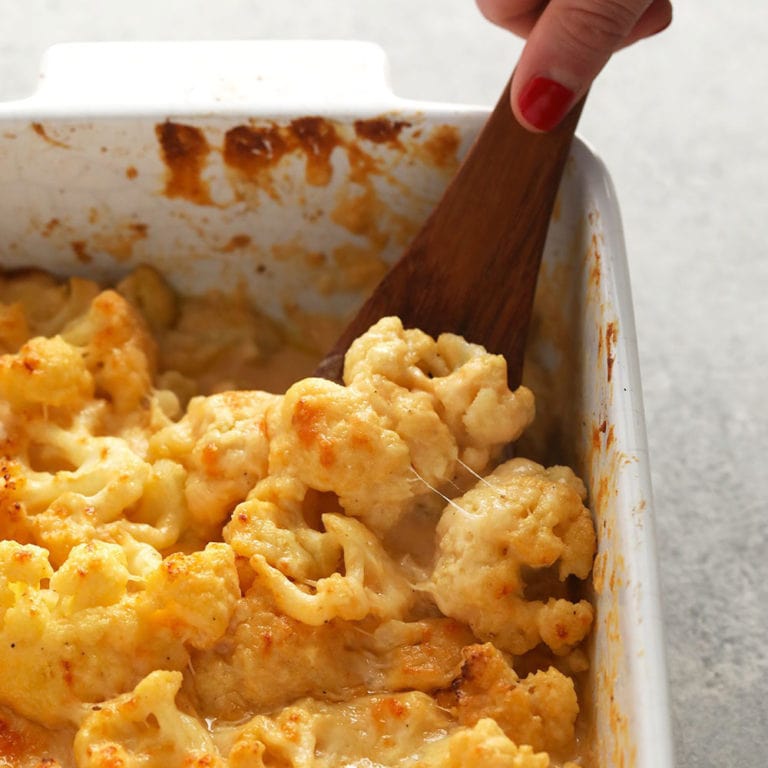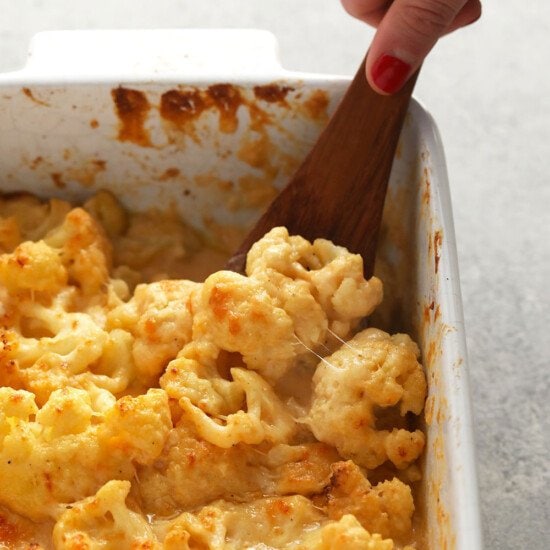 Three Cheese Cauliflower Mac and Cheese
This Three Cheese Cauliflower Mac and Cheese is keto, low carb, and oh so delicious! And did we mention it…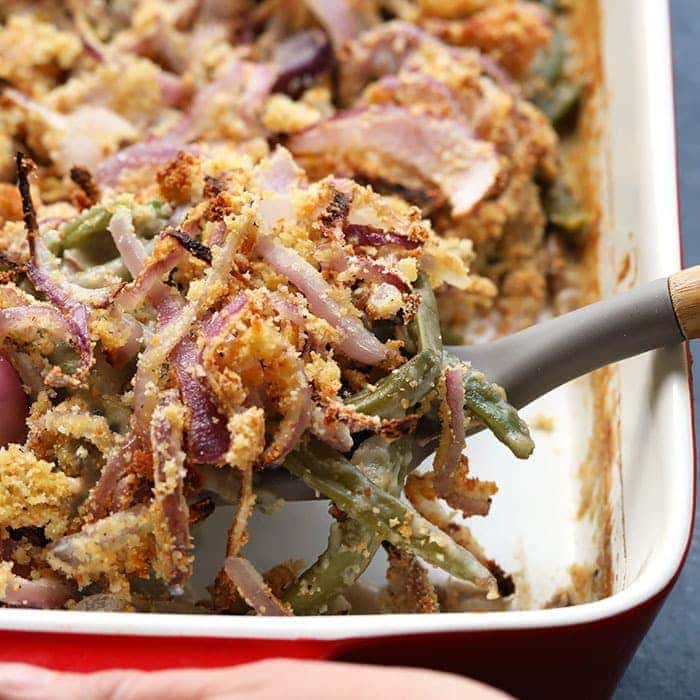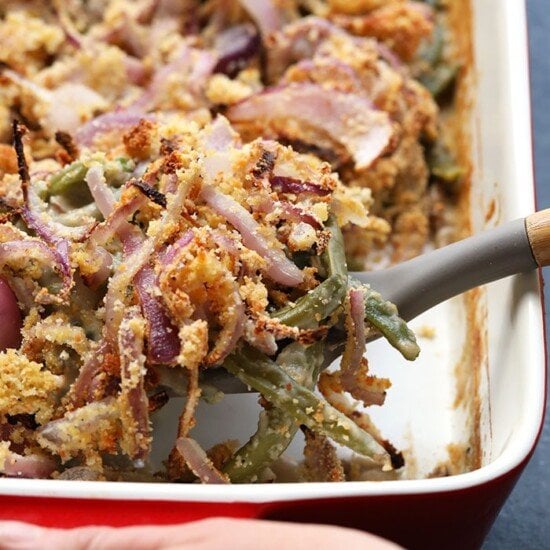 Healthy Green Bean Casserole
This Healthy Green Bean Casserole is about to be your new favorite Thanksgiving recipe! It's made with fresh green beans, a…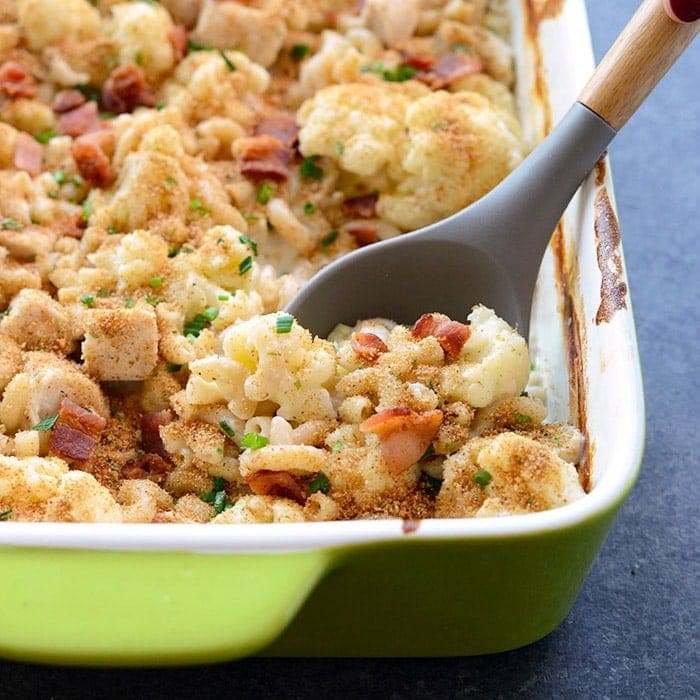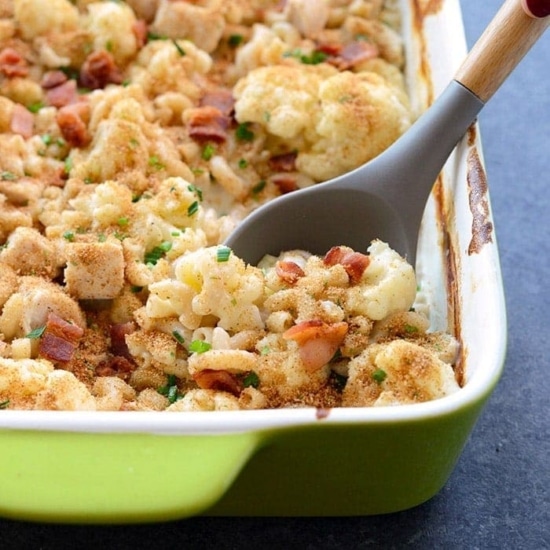 Cauliflower Chicken Mac and Cheese
You had me at cauliflower chicken mac and cheese. That's right, this delicious mac and cheese casserole is lightened up…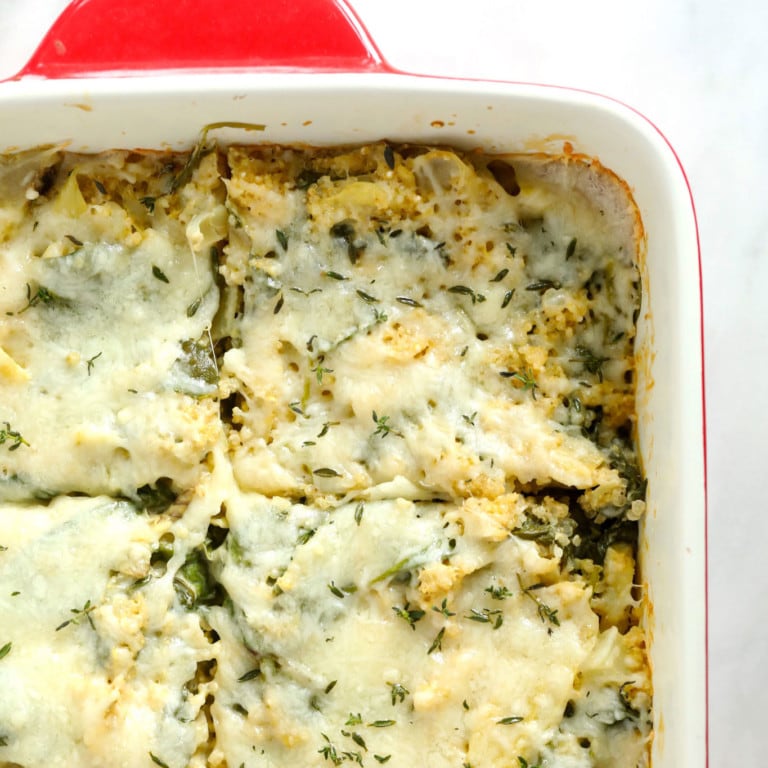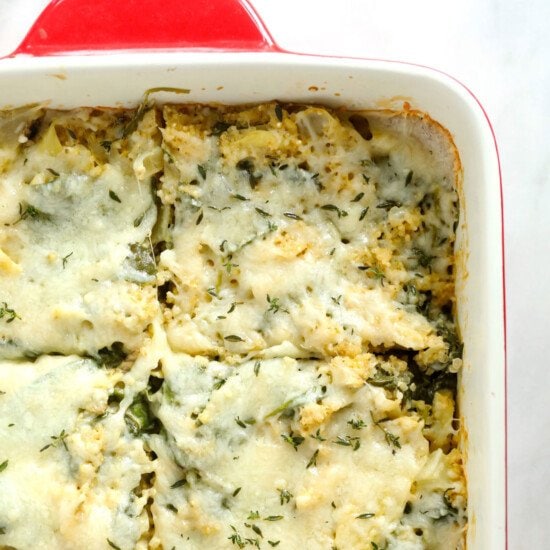 Spinach Artichoke Quinoa Casserole
This spinach artichoke quinoa casserole is veggie filled, easy to make, and perfectly creamy! It takes the classic flavors of…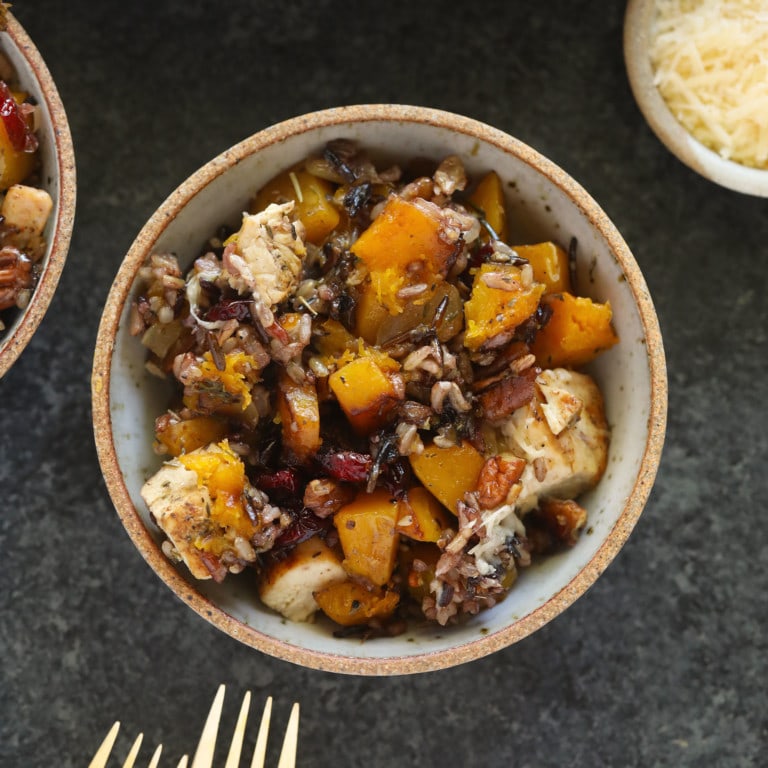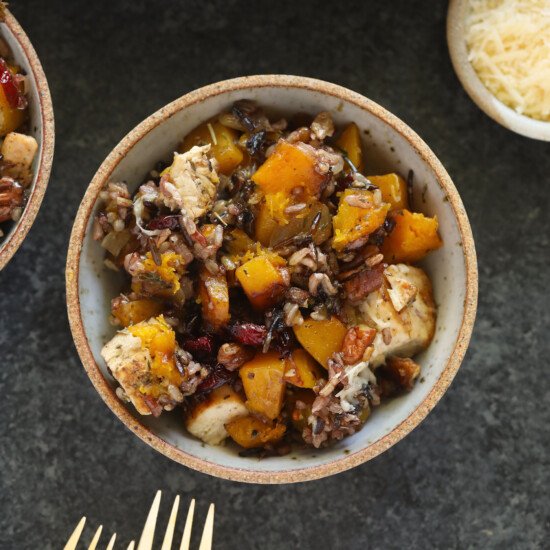 Butternut Squash, Chicken and Wild Rice Casserole
Straight from The Well Plated Cookbook, this Butternut Squash, Chicken and Wild Rice Casserole is the ultimate Fall dish! Packed…